Ready for a Global Future: Dual-Language Immersion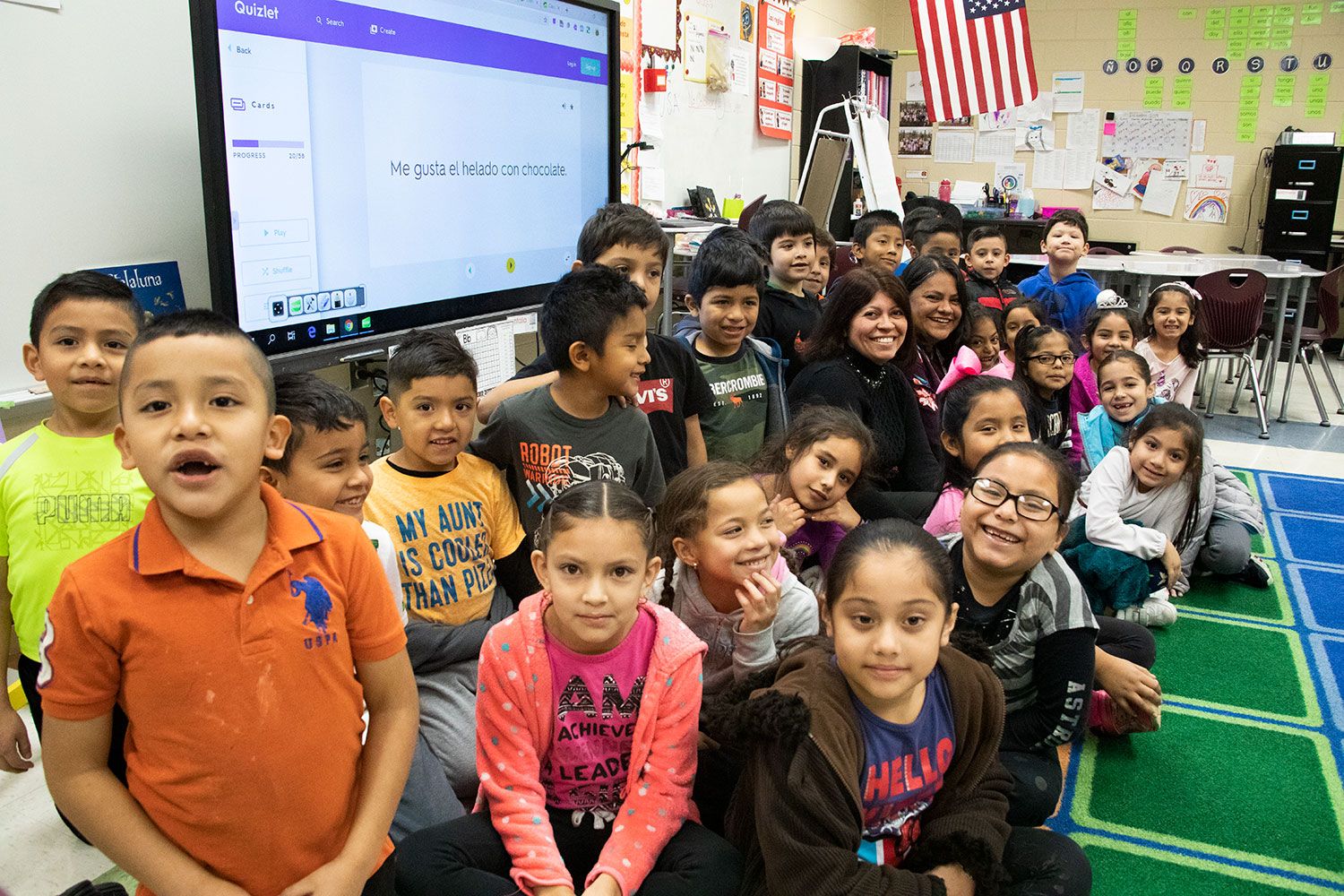 GFPE regularly works with staff at the Georgia Department of Education to identify and fund key priorities – including Dual Language Immersion, or DLI.
DLI allows students to gain fluency in a foreign language as part of the regular school day. In Georgia DLI programs, students spend at least half of their school day in the target language, and the other half-day in English. Over the last three years we've awarded 20 grants totaling $30,000 to schools located around the state.
The grants funded key resources to supplement existing DLI programs; for example, as Dunleith Elementary rolled its program up to first grade, they needed to equip an entire classroom with Spanish instructional resources. Similarly, Brandywine Elementary used its grant funds to purchase Spanish-language books to support math, science, and social studies learning.