About GFPE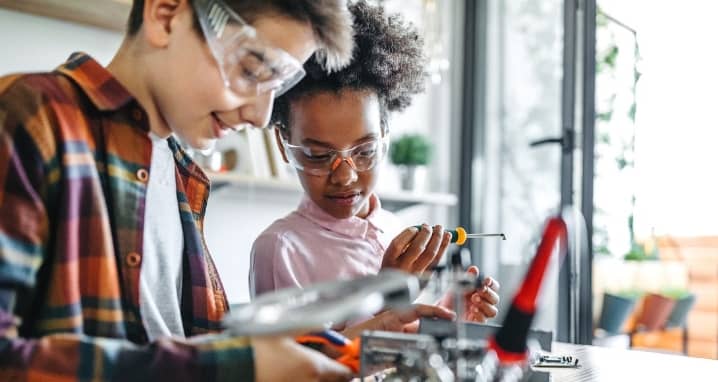 The Georgia Foundation for Public Education (GFPE) exists for the single purpose of supporting educational excellence for students in Georgia. We provide simple ways for donors to impactfully serve students in Georgia's K-12 public school system. We accomplish this by investing in projects and by fostering relationships with donors – all to fund GFPE's vision of public school excellence. Together, we're creating a better future for the 1.7 million students in Georgia's public schools.

GFPE was created in 2010 by the Georgia General Assembly to support educational excellence in our state. This mission includes the three state schools for visually and hearing-impaired students.
Led by a committed Board of Directors featuring servant leaders from across the state, GFPE works hard to build fruitful relationships and learn where and what efforts are underway for school districts across our diverse state. Included in those relationships are partners of all shapes and sizes, including corporations and individual entities – without whom our work would not be possible.
As a 501(c)3 non-profit organization, we can act as the fiscal agent for your county's or municipality's work with your local school district. GFPE can accept tax-deductible donations of any size and type and disburse them to your school district. We can also work with donors to disburse funds to projects important to them.
This approach fosters support of local agendas, programs, and projects that create success for public school students. And with the support of the Georgia Department of Education in alliance with your donor funds, GFPE supplies valued funding that is outside the constraints of federal, state or local funding to Georgia schools and school districts that they use to assist teachers, students, and families.
Annual Reports
Read more about how your contributions will make a difference - and how similar contributions have already made a difference in districts all over Georgia. Improved education across the state is of benefit to every Georgian.