2021 Annual Report
July 1, 2020 – June 30, 2021
Friends, partners, and supporters of public education,
Thank you for your support of the Georgia Foundation for Public Education (GFPE) and 1.7 million students in Georgia's public schools! It has been a busy year for the GFPE! GFPE is the foundation of the Georgia Department of Education and exists for the single purpose of supporting educational excellence for students in Georgia. We provide simple ways for donors to serve students in Georgia's K-12 system by investing in a current GFPE project or working with GFPE to fund their vision.
In May 2021, Governor Brian Kemp signed legislation merging the Innovation Fund Foundation (IFF), formerly housed within the Governor's Office of Student Achievement, with the Georgia Foundation for Public Education (GFPE). The two organizations have been working cooperatively since March 2020 to provide relief for districts, schools, and students impacted by the COVID-19 pandemic. GFPE and IFF officially began operating as one organization under the GFPE name in January 2022. The merger expands the two nonprofits' capacity to fund innovation and meet financial needs in Georgia's K-12 public schools and adds capacity for fundraising through the Qualified Education Donation (QED) Tax Credit. The QED allows individuals and corporations to donate to public education in Georgia and receive a dollar-for-dollar credit on their state income taxes.
Merging with the Innovation Fund Foundation is an enormous opportunity for GFPE to expand our ability to serve Georgia public schools and students. The partnership highlights the strengths of both foundations. As one organization, GFPE can serve as a powerhouse in education philanthropy and continue to fulfill the GFPE mission.
During the 2021 fiscal year, we continued providing funding to support rural public schools, computer science technology and needs, dual language immersion, back-to-school supplies, workforce development, and more. Additionally, GFPE and IFF continued our cooperative effort to provide COVID-19 relief funding to Georgia public schools.
Using GFPE funds, Georgia public schools purchased devices and internet access hotspots for students, offered mental health supports programs for students, took virtual field trips, provided virtual summer school lessons, and more.
It is an honor to support Georgia's public schools and to fulfill our mission of meeting students where they are – wherever they are. If you would like to join us in this work, please review the information in this annual report and support our efforts.
With gratitude for your partnership and support,
Walt Helms, GFPE Board Chair
Paige Pushkin, GFPE Executive Director
2021 Impact
| | |
| --- | --- |
| Computer Science for Georgia (CS4GA) Summit | $9,600 |
| Constitution Project | $9,890 |
| COVID-19 Relief Grants | $109,950 |
| Dual Language Immersion Competitive Grants | $11,900 |
| Excellence Recognition Program (Teacher of the Year) | $24,904 |
| Family Friendly Awards | $270 |
| Georgia Academy for the Blind Program | $165,000 |
| Literacy Grants | $2,339 |
| Positive Behavioral Interventions and Supports Grants | $6,865 |
| Rural Education Fund Grant Awards | $127,152 |
| State Schools Annual Grants | $30,000 |
| Stuff the Bus | $96,769 |
| Technology Grants | $197,500 |
| Whole Child Strategy & Improvement Grant | $2,500 |
| Workforce Development Grants | $279,165 |
| | |
| --- | --- |
| Total Grant Distributions: | $1,073,802 |
Qualified Education Donation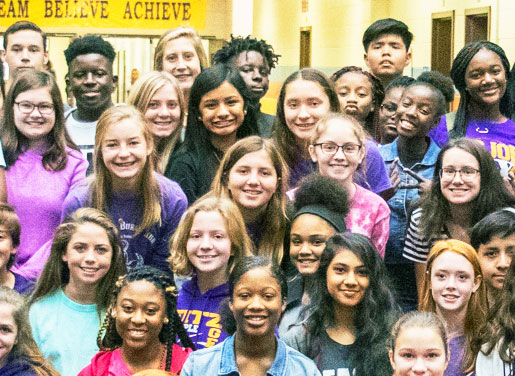 Georgia individuals and corporations can donate to public education via the Qualified Education Donation tax credit (QED) and receive a dollar-for-dollar tax credit on their Georgia state income taxes.
GFPE awards QED funds to local education agencies, public schools, charter schools, and 501(c)(3) organizations that partner with these entities to implement programs with an innovative focus. Schools identified as performing in the bottom 5% statewide receive priority.
QED tax credits endow the Innovative Education Fund, which provides funding to Georgia schools and districts developing and implementing innovative programs. The design of the Innovative Education Fund provides a way for schools and districts to design, test, iterate, and scale innovative programs that have the potential to transform education in their context.
Funds from License Tags Support Public-School Classrooms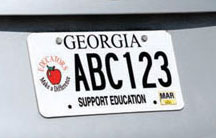 All proceeds from the purchase of Georgia "Educator" and "Support Education" license tags directly support public-school classrooms through GFPE. Funds from the purchase of these tags allows us to support programs like Georgia Teacher of the Year, the Rural Education Fund, Dual Language Immersion, and much more. Support students in Georgia's K-12 public schools today by purchasing a tag for your vehicle! The Simplest Way to Support – Purchase a Georgia Educator Tag!
Pandemic Relief for Schools:
Anonymous Family Foundation Grants
The COVID-19 pandemic unfortunately continued to have widespread impacts across the state of Georgia during the 2020-2021 school year.
As school systems continued remote and hybrid learning models for students, the need for laptops, devices, and hotspots for internet access remained. GFPE utilized funds donated by an anonymous family foundation to provide funding to six counties to support technology purchases.
As a result of the generous endorsement from this foundation, GFPE leveraged additional funding from Georgia Power, the Woodward Foundation, and others.
GFPE released the first round of grant funding during the 2020 fall semester. A second round of funding was released during the 2021 spring semester.
Excellence Recognition: Georgia Teacher of the Year
During the 2021 fiscal year, GFPE provided support to the Georgia Teacher of the Year (GaTOTY) program. The program utilized GFPE funds to host a virtual Teacher of the Year conference in August 2021. Additionally, funds helped provide participating teachers with a gift box mailed to their homes. The ten finalists, runner-up, and Cherie Dennis, 2022 Georgia Teacher of the Year, also received certificates and plaques.
"The 2022 GaTOTY virtual speakers and leaders truly inspired me," said Dennis. "The team who put the conference together did an amazing job!"
"Without the funding provided by GFPE, this program would not be possible," said Dawn Ashmore, GaTOTY Program Manager. "Although we receive smaller donations from other sponsors, the funding provided by GFPE remains the main source of funding for our annual conference and recognition banquet, which is widely known across Georgia as the premier events to honor our talented, hard-working Georgia teachers!"
Rural Education Fund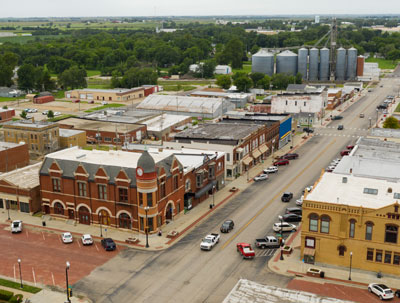 GFPE's signature annual grant program, the Rural Education Fund, provides traditional public schools, charter schools, and school districts located in counties with 35,000 or fewer residents up to $5,000 to use however they wish to drive student outcomes. The fund is made possible through the purchase of the "Educator" and "Support Education" license plates by Georgia residents.
In 2020, GFPE awarded 27 Rural Education Fund grants to Georgia schools and districts, totaling $127,152. The grants focused on technology and hotspots to support virtual learning, a mobile library, podcasting equipment for English Language Arts classes, and much more.
"Thank you so much for the grant that helped our program to be successful," said Chanda Steele of Pike County Schools. "The opportunity presented itself for us to visit another district that has developed a very successful career readiness program. Our district will be working towards a goal to develop a similar program here for our students. We greatly look forward to next year and how we can expand our program to reach even more students. Again, thank you for your generous support."
Donors

$100,000 - $499.999
Anonymous Family Donation
Georgia Power
Mighty Cause Corporation

$10,000 - $99.999
Walt & Christy Helms
NCR Foundation

$4,000 - $9.999
The University of Texas

$1,000 - $3.999
America's Charities

$50 - $999

The Allstate Foundation
Danielle Burnette
Pamela Buzbee
Ashley Byars
Lisa Collins
Shari Diamond
Caitlin & Matthew Dooley
| James Hammond
Hodge Consulting Services, LLC
Otis Johnson
Helaina Jolly
John Josephson
Davis Knox
Joseph Lillyblad
Liz Loreti
Kenneth Mason

Traci Messier
Bethani Oppenheimer
Phenna Petty
Emily Thomas
Travis Townsend
Barbara Wall
Jennie Welch
Breanne West
Jodi-Ann Wray

Up to $49
Mechele Arnold
Cailin Copan-Kelly
Zandrea & Jacob Harlin
Sandy-Asari Hogan
Georgia Foundation for Public Education Board

Walt Helms, Board Chair
Cobb County
Davis Knox, Board Vice Chair
Clarke County
Ann W. Cramer, Immediate Past Board Chair
Fulton County
Jason Downey, Ex-officio
Bibb County
Al Hodge
Floyd County
Otis Johnson
Chatham County
Robert "Buzz" Law
Fulton County
Kenneth Mason
Fulton County
Shaunae Motley
Dougherty County
Paula Weeks
Cobb County
Expenses

Administrative Expenses
$
168,072
Grants*
$
1,073,802
TOTAL
$
1,241,874